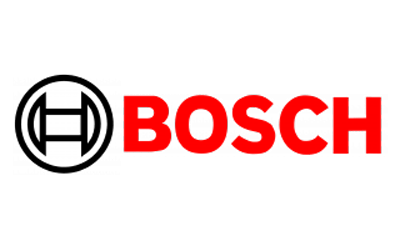 Bosch: America's Most Trusted Kitchen Brand for 5 Years in a Row (2019-2023)*.
Bosch is known for its attention to quality in every aspect of its appliances. They are proud to be trusted by consumers, and are committed to delivering durable products that enhance the look and functionality of your kitchen.
Bosch received the highest numerical score in the America's Most Trusted® Kitchen Brands ranking, according to a proprietary Lifestory Research survey conducted from 2019 to 2023. Results are based on the experiences and opinions of respondents.
Bosch offers a wide range of products such as dishwashers, wall ovens, cooktops and rangetops, refrigerators, stoves, vent-hoods, coffee makers, washers and dryers.
Bosch – A Brand Built on Quality
Bosch is dedicated to producing kitchen appliances that are made to last. With a focus on quality and design, their products allow you to focus on enjoying life's joyful moments.
"Innovation never rests."
For generations, Bosch home appliances have been helping households simplify their lives. By taking care of tedious tasks, they have been freeing up time for homeowners to improve their quality of life. For over 140 years, they have been meeting the high expectations of their owners and continuously striving to improve.
To reduce the likelihood of serious breakdowns in the future, every home appliance needs scheduled maintenance. Bosch makes appliances for both home and professional use that are built for reliability and performance. You can extend the life of any appliance by 50% with regular care. We are ready to perform Bosch appliance repair near me and diagnostics, just call us on the phone to place an order.
Bosch appliances repair near me
Our company offers Bosch refrigerator repair, as well as repairs for other appliances from the brand. We also provide the following services:
Maintenance. To keep professional devices functioning properly, it's important to have them checked for efficiency twice a year and once a year for household appliances.
Configuration. If needed, we can adjust the appliance and test its main systems for functionality.
Installation. This service is especially relevant for HoReCa businesses, as all equipment must be installed by professionals.
In 90% of cases, the repair is completed in one visit by our specialist, although it may take two visits if a replacement part is not available in our technicians' vehicle. If you're searching for "Bosch refrigerator repair near me," consider us due to our use of only certified parts and:
Guarantees. Parts and labor are guaranteed for 6 months.
Technicians. Each technician undergoes basic and additional training, including courses and workshops. They receive training specific to residential appliances from different manufacturers, which significantly improves the quality of services provided.
High-quality service. Our goal is to provide top-notch service with every repair, which is why we use only certified parts and have highly trained technicians.
All new customers receive a $20 discount on the first repair.
Bosch appliance repair Charlotte NC
Both kitchen appliances and washers and dryers can be fixed by our service experts. Bosch washer repair is a multi-step process that includes diagnosis, system testing, replacement of parts as needed, tuning, and repair. We repair the following appliances in Charlotte:
washing machines;
stove tops;
hoods;
freezers and much more.
We are ready to repair equipment for hotels, bars, cafes, and restaurants. Repairs are carried out on-site and take from 1 to 3-4 hours.
Brands that we are repair