Wine cooler can rightly be called a favorite among other kitchen appliances. Therefore, the attitude towards it is usually a little more reverent. Who among us does not like to drink some cold alcohol from time to time, which brings fresh notes to a weeknight after a tiring day at work? Don't despair if your little faithful friend "malfunctions" or breaks down. Call our master for the wine cooler repair service. Beware of scammers, third-party companies, middlemen and unqualified workers when choosing companies and/or technicians by searching "wine cooler repair near me". Read the reviews of the company previously left by other customers like you, look at the pictures on the website and take time to analyze the information. We recommend you to start searching for "your" company BEFORE the equipment breaks down. For example, you can make an appointment for our technician to diagnose and preventive maintenance first. Thus, you will be able to make your own decision and if necessary, you will know, where to go without any stress.
At STAR Appliance Repair, we are proud to offer our customers wine cooler circuit board repair services. Our team of skilled technicians can diagnose and fix common circuit board problems, on the spot, with an 80 percent success rate. Wine refrigerators are unique appliances and not every supplier has the ability to offer repair parts. Finding and purchasing circuit boards can be very time consuming, jeopardizing the quality of our customers' favorite beverages. Some collections can cost tens or even hundreds of thousands of dollars.
How we work
you fill out a request online at https://aplncrep.com/ or by calling us at (980) 224-0505 8AM – 7PM from Mon. to Sat.
our office manager will call you to confirm the most convenient time for you
our service technician closest to you will come out to diagnose the problem
technician will be at your place with necessary tools and replacement parts
*free service call with repair
Diagnosis and repair
Our service centre operator takes initial information from the customer about the technical
problem. The next step is the visit of the technician to your home. The specialist will inspect, diagnose and check your appliance. In most cases, the technician will immediately inform you of the cost of the repair and the completion date. Necessary technical maintenance is carried out on-site in most cases.
Warranty
We offer a 6 months in-home warranty that covers ALL parts replaced by STAR Appliance Repair.
Wine cooler repair cost
Our prices will pleasantly surprise you – a clichéd phrase, but it truly reflects our company's policy towards both new and regular customers. For example, we offer a $20 discount on repairs for new customers, senior citizens and active and retired military personnel. *Doesn't applies to service calls. Tell our techs that it's your first experience with our company and get your discount! We offer labor discounts for repeat customers who have their appliances, such as freezers or dryers, repaired by us. In addition, we will not charge you for the repair if the problem is related to circuit breakers, power outages, clogged plumbing, etc. Please feel free to contact our Call Center to inquire about pricing and availability of services.
Gallery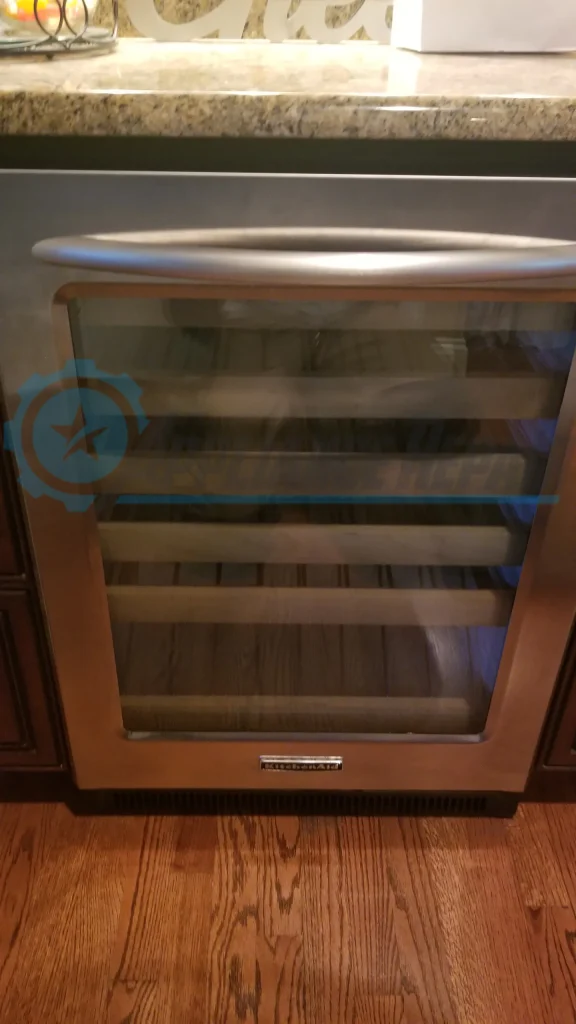 Brands that we are repair