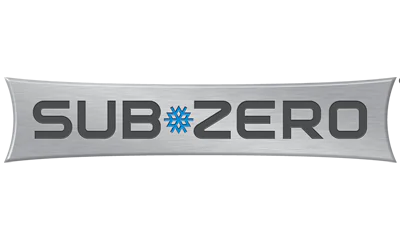 The company makes specialized equipment for refrigeration and freezing, as well as beverage and wine chilling. The brand has been producing household appliances since 1945. The quality of its products has always been top notch. Sub-Zero appliances are known for their quality and reliability. If you're experiencing problems with your Sub-Zero refrigerator, freezer, undercounter beverage center, ice maker or wine cooler, it's important to choose a provider that specializes in Sub-Zero appliance repair. Whether you're searching for "Sub-Zero Appliance Repair Near Me" or "Sub-Zero Appliance Repair Charlotte NC", you can choose our company as a qualified service provider. Our technicians are ready to diagnose and repair your appliance. With our repair service, your Sub-Zero appliances can provide years of reliable service. To keep these appliances running and safe, annual maintenance is recommended. Our service performs Sub-Zero refrigerator repair in Charlotte and uses professional tools and equipment. Contact us by phone or through the form on the website to schedule an appointment.
Sub-zero appliances repair near me
If your Sub-Zero freezer is experiencing problems, you'll want to find a repair service that specializes in freezer repair. A quick search for "Sub-Zero freezer repair near me" can help you find our company in your area. Sub-Zero freezers are known for their quality and reliability, but like all appliances, they can experience problems. Our qualified technicians can diagnose and repair the problem and get your freezer running smoothly again.
Repair is a last resort, because with proper maintenance, equipment will not fail unexpectedly, except in the case of sudden voltage surges or physical damage. The performance of systems and mechanisms is checked according to the following scheme:
Inspection of all major blocks. This is done to detect damage such as wire breakage, loose seals, etc.
Diagnosis. In this phase, special tools and equipment are used to identify weak points and worn parts of the unit.
Partial disassembly. Disassembly is often necessary for a proper inspection, which can reveal problems with the equipment much earlier.
Replacing a part or adding the necessary amount of Freon. For example, when repairing a Sub Zero refrigerator, it is important to use quality equipment to replace sealed system parts to avoid overcharging the gas.
Troubleshooting.
Sub Zero freezer repair and other appliance repair is completed in one visit, and it is always better to schedule an appointment in advance. Same-day repair is also available if technicians have available time slots. You should come to us for:
The ability to repair almost any brand/type of appliance.
We have trained and certified technicians. Every year, our service masters receive additional knowledge and skills through training and courses.
Fully transparent prices. The cost of repair includes replacement of parts, components, consumables, installation and diagnostics. The price for basic repair services is indicated in the price guide.
All repairs and parts are covered by a 6-month warranty. Parts are certified to help restore equipment performance as efficiently as possible.
Sub-zero appliance repair Charlotte NC
Sub Zero refrigerator repair near me is a way to get your equipment fixed in a short time. What is especially important for restaurants and hotels, we are ready to fix or maintain your appliances separately. The team is ready to take on the task of restoring the functionality of such appliances:
Refrigerators and freezers;
Ice generators;
Marmites for preparation of cooled meals;
Kitchen appliances;
Vending machines and much more.
The repair of the Sub Zero wine cooler near me and other appliances will be done in a short period of time so that you can get back to your everyday life as soon as possible.
Brands that we are repair