Food waste shredders belong to the kitchen appliances and are presented in the form of massive cylindrical bodies with motors. They are hung under sinks before the siphon. The disposal grinds the remains of food and products into a paste, which is washed down the flowing water into the drain. Sink garbage disposal repair is best entrusted to a repairman with the proper qualifications and availability of original replacement parts.
Here are the 4 most common breakdowns:
Clogging with food or other foreign objects, causing the motor shaft to become blocked,
Faulty on/off button or wall switch,
Faulty motor,
And, sometimes there are cracks, chips in the shredder body or rusted shredder blades.
How to repair a broken garbage disposal at home is one of the most frequently asked questions. We have the answer for you. You shouldn't. It is better to turn to the professionals.
Garbage disposal repair cost
When it comes to garbage disposal fix, many homeowners' first instinct is to search for a garbage disposal repair near me. However, this approach can be a costly mistake. Instead, it is wise to reach out to experienced professionals who can provide guaranteed service and positive customer feedback. This not only ensures prompt and effective repair work, but it also minimizes the potential for additional costs and wasted time.
We, STAR Appliance Repair, are a company with an excellent business reputation and numerous satisfied and loyal customers.
At STAR Appliance Repair, customer satisfaction is our top priority. That's why we offer:
a comprehensive 6-month in-home warranty that covers all parts replaced by our team;
we understand the importance of timely service, which is why we make every effort to ensure quick booking options for our customers;
trust us to provide efficient and quality garbage disposal repair service at a fair price. Our fair pricing policy ensures that you will not be charged for repairs caused by circuit breakers, power outages, clogged drains, etc.
Contact us today to schedule a reservation and experience the STAR Appliance Repair difference.
Garbage disposal leak repair
At our company, we have a wealth of experience and are well-equipped to handle repairs of any complexity. However, it's important to note that proper use and maintenance can prevent the need for garbage disposal repairs. In particular, when it comes to insinkerator garbage disposal repair, it's important to avoid grinding large bones, peach pits, and threads in the device, as these can cause damage to the spinning parts.
There are a few key symptoms that indicate your disposal may need repair. These include:
Slow chopping of food debris,
Clogging of the chamber,
Unusual noises during operation,
Jamming caused by a hard object accidentally dropped into the hole,
Leakage,
Too frequent activation of the overload protection.
If you experience any of these issues, it's important to contact a professional for repair service. Don't let a malfunctioning disposal disrupt your daily routine, contact us today for efficient and effective repair services.
At STAR Appliance Repair, we have a proven track record of providing exceptional service and have earned the trust of our customers over the years. We specialize in all types of appliances repair, including even dryer repair, and with our years of experience, we are confident that we can provide you with the best service possible. Whether you need a repair on your garbage disposal or any other appliances, you can trust us to provide efficient and effective service. Contact us at (980) 224-0505 8AM-7PM from Monday to Saturday and schedule a technician to fix the problem fast and efficiently. Our team is dedicated to keeping up with the latest industry trends and evolution, and we will be happy to assist you with any questions or concerns you may have. Trust STAR Appliance Repair for all your repair needs.
Garbage Disposal Repair in Charlotte: Expert Solutions for a Well-Functioning Kitchen
At STAR Appliance & Refrigerator Repair, we take pride in offering exceptional garbage disposal repair services in Charlotte and the surrounding areas. As a trusted provider, we understand the importance of a properly functioning garbage disposal for maintaining a smoothly running kitchen.
We are ready to help you with your insinkerator garbage disposal repair or sink garbage disposal repair, because we know that it can disrupt your daily routines and cause unnecessary frustration. That's where our team of skilled technicians comes in. We are dedicated to providing expert repair solutions tailored to address the specific problems you may be facing with your garbage disposal.
With years of experience in the field, we have encountered a wide range of garbage disposal issues, including jammed blades, clogged drains, leaks, unusual noises, and electrical malfunctions. Our expertise enables us to accurately diagnose the root cause of the problem and deliver efficient repairs that restore your garbage disposal to optimal performance.
When you choose STAR Appliance & Refrigerator Repair for your garbage disposal repair needs, you can expect nothing less than exceptional customer service and professionalism. We value clear communication, ensuring that you fully understand the repair process, necessary replacements, and any adjustments required. Our aim is to empower you with the knowledge to make informed decisions about the maintenance and repair of your garbage disposal.
Gallery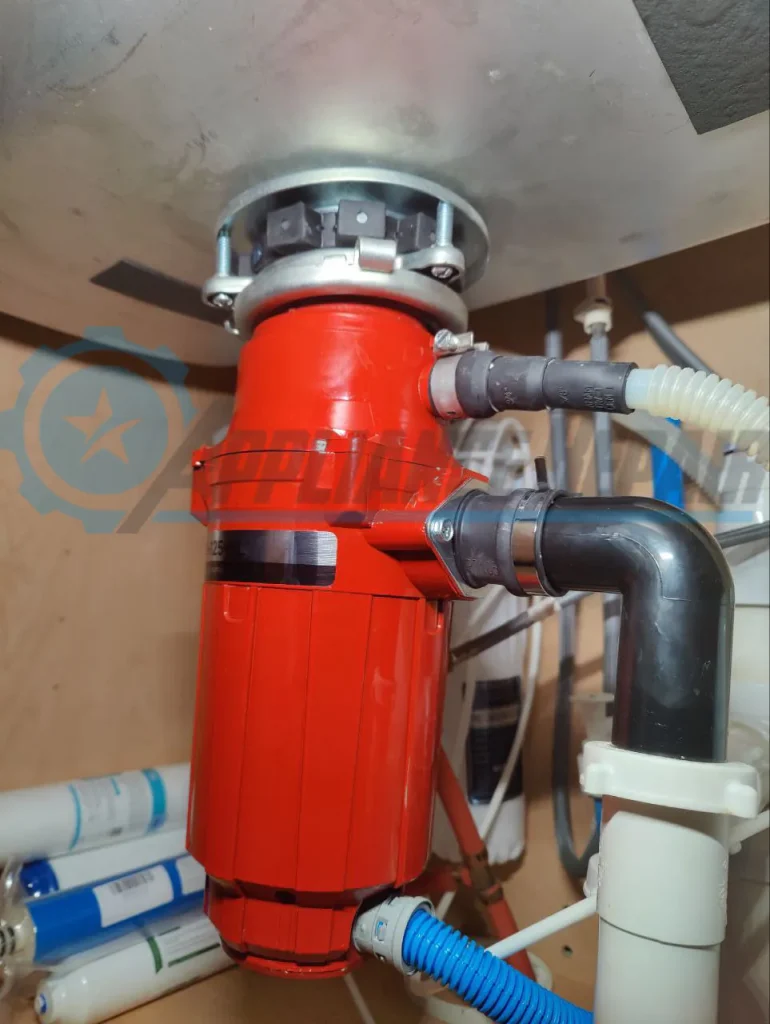 Brands that we are repair