Dishwashers have been a part of our lives for a very long time and have earned a special place among kitchen equipment. Therefore, once in a while there's a question about fixing them.
Common problems with dishwashers
A very common factors that can cause to malfunction are:
Improper installation,
Incorrect connection to plumbing and electrics,
Improper dishwasher maintenance and operation (including DIY repairs),
Failure to follow the maintenance instructions in the owner's manual.
Other reasons for dishwasher repair service usually include:
Water circulation related problems:
Does not fill up with water,
Water will not drain,
Water is leaking.
Washing
Water doesn't heat up, dishes remain streaked, wet and cold,
Dishes won't dry, they stay wet,
Detergents do not dissolve, dishes are not washed (even flat plates).
Electronics, electrical wiring and parts
Dishwasher is tripping the breaker (device electrocutes),
Machine won't turn on, won't start,
Dishwasher is too loud,
Appliance stops mid-cycle,
The door is not closing correctly.
It happens that kitchen appliances become a spreader of unpleasant odors and pathogens due to food residues and debris in them, carrying other risks to the health and even lives of their owners. Do not delay with the repair if your dishwasher is malfunctioning! Prompt and quality work (diagnosis, repair, replacement only factory authorized parts), performed by a professional from STAR Appliance Repair, will keep you safe and guarantee your dishwasher good working order again.
You may need professional dishwasher repair at any time. Our technicians perform a complete diagnosis on the spot, and in most cases fix the problem the same day. Don't look for better and cheaper dishwasher repair near me. You should assign your dishwasher repair to specialists with a good reputation and years of experience.
And if for some reason you decide to rely on your neighbor for repairs, make sure he or she has read the service manual and all the instructions (service bulletins) and that you've got all the correct dishwasher replacement parts and materials there. But it's better not to risk your property and friendship with your neighbor that way. Call a professional.
Who fixes dishwashers
Our technicians repair dishwashers using the latest technology to extend the life of your appliance for many years to come. Experienced technicians will repair any brand and perform service of any complexity. We are ready to offer professional commercial dishwasher repairs at your convenience. Even if the technical defect is no longer covered by manufacture's warranty. Repairs not only save you money, they also protect the environment for the future generations. Reduce the cost of dishwasher repairs! Our professionals will repair your dishwasher at the best possible price. Call us at 980 224-0505 for the same day repair.
Dishwasher Maintenance
Proper maintenance is essential to keep your dishwasher running efficiently and to prolong its lifespan. By following a few simple steps, you can ensure that your dishwasher operates at its best. Regular cleaning is key to maintaining a clean and odor-free dishwasher. Start by inspecting and cleaning the filter, located at the bottom of the dishwasher, as it can become clogged with food debris. Remove any debris or buildup and rinse the filter under running water. Additionally, wipe down the interior of the dishwasher, including the door, walls, and racks, with a damp cloth or sponge.
To maintain optimal performance, it's important to use the right cleaning solutions. Avoid using regular dish soap or abrasive cleaners, as they can damage the dishwasher and its components. Instead, opt for dishwasher-specific detergents that are designed to dissolve food particles and grease while protecting the dishwasher's internal parts. Using a rinse aid can also help prevent spots and streaks on your dishes.
In terms of frequency, it is recommended to clean the dishwasher at least once a month, or more often if you notice any buildup or odors. Regular cleaning and maintenance not only ensure that your dishwasher performs at its best, but it also helps prevent issues such as clogs and drainage problems.
If you encounter any problems with your dishwasher, it's best to seek professional assistance. Hiring a reliable dishwasher repair service near you is crucial to get your appliance back up and running smoothly. Look for experienced technicians who specialize in dishwasher repair and have a good reputation for providing quality service. They can diagnose the issue, perform necessary repairs, and ensure that your dishwasher is functioning optimally.
When searching for a dishwasher repair service, consider proximity and convenience. Look for providers in your local area by using the keyword "dishwasher repair near me." This can help you find service providers who can quickly respond to your repair needs.
By following these best practices for dishwasher maintenance and relying on a reputable dishwasher repair service when needed, you can enjoy clean and spotless dishes while ensuring the longevity of your appliance. Remember to consult your dishwasher's user manual for any specific instructions or recommendations from the manufacturer.
Gallery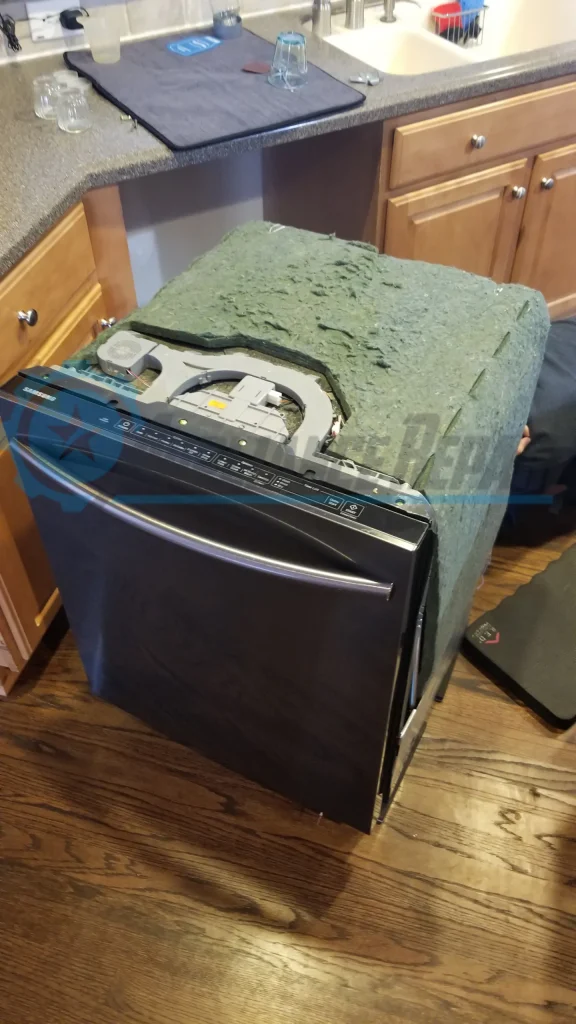 Brands that we are repair