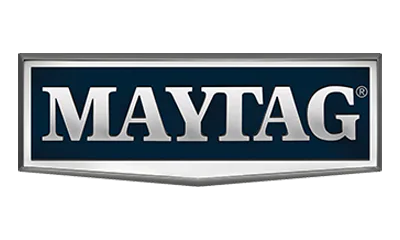 When it comes to household appliances, Maytag is a well-known and trusted brand. With a long history of producing high-quality, reliable appliances, Maytag has earned a reputation as a company that provides both comfort and convenience to homeowners. Whether you need a Maytag refrigerator repair, a Maytag washer repair, or maintenance for any other residential appliance, the Maytag repair guy is here to help.
From refrigerators and washing machines to ovens and dishwashers, Maytag offers a wide range of products designed to make life in the home easier and more efficient. Known for their durability and innovative features, Maytag appliances are built to last and provide homeowners with peace of mind.
To keep the equipment in good condition, maintenance is recommended. Our service is ready to perform maintenance as well as Maytag washer repair and other appliances. You can order our services in Charlotte either by phone or through our website.
Maytag appliances repair near me
It's important to find a reputable and reliable repair service when you need help with your Maytag appliance. Fortunately, our company has many qualified technicians in your area, so finding a Maytag appliance repair near you is easy.
Finding the best Maytag refrigerator repair near me or a Maytag washer repair Charlotte, NC has never been easier for those in the South Charlotte, NC area.
Our company is a specialist in the restoration of performance and service of brand equipment. We also carry out the assembly and installation of professional equipment. This is especially useful for restaurants and hotels.
The service should be carried out at least once every 12 months, as consumables often need to be replaced. Basically it is carried out:
Inspection for defects and visible problems. At this stage, the suspected causes of future malfunctions are identified.
System and subsystem diagnostics.
Replacement of consumables and minor repairs.
Adjustment followed by calibration.
If you perform all of the above manipulations, the life of the appliance will increase by 1.5-2 times. We are the best Maytag appliance repair near me thanks to:
Technicians with specialized training. Specialists receive theoretical and practical training. This approach helps to repair the appliance properly with minimal time.
Low price. All prices are listed in the Appliance Repair Price Guide.
Fully understandable pricing scheme. Our services include diagnostics, labor, cost of a replacement part and final testing of the appliance.
Maytag refrigerator repair and other appliances come with a 6-month warranty. Maytag repair guy will solve technical problems in one visit, which can last up to several hours.
Maytag appliance repair Charlotte NC
Maytag repair near me from our company handles almost all of the brand's appliances, including the following:
Refrigerators and freezers;
Washing machines and dryers;
Stoves and cooktops.
Maytag washer repair Charlotte NC and other appliances are carried out using special tools. Among the features is also worth mentioning the use of quality certified spare parts manufacturer that reduces the recurrence of failure in the near future. It is possible to call a master for repair or assembly. All new customers of our company get $20 discount.
Brands that we are repair