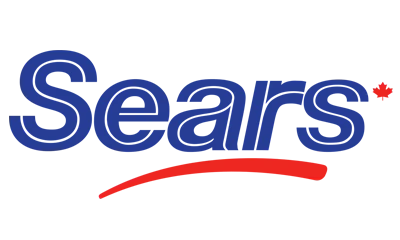 When it comes to home appliances, Sears has been a trusted name for generations. With a history spanning more than a century, Sears has been committed to providing quality home appliances that make everyday life easier and more comfortable. From refrigerators to washers and dryers, Sears offers a full range of products to meet the needs of today's homeowners.
However, even the best appliances can develop problems over time, requiring prompt and reliable repair services. At STAR Appliance Repair, we understand the importance of keeping your appliances in top working condition, and that's why we offer professional Sears appliance repair services to homeowners in Charlotte NC and the surrounding areas.
In order for appliances to function properly, it is important to perform routine maintenance that can protect them from premature wear and tear. Our company is ready to perform maintenance on any brand of appliance. You can order Sears appliance repair Charlotte NC by phone, specifying the model and the desired date of visit.
Sears Appliance Repair Near Me
If you are looking for trusted Sears appliance repair services near you, look no further than our team of expert techs. Our skilled professionals are trained to work on all types of household appliances, from refrigerators and washers to dryers and more. From minor repairs to complete overhauls, our team has the skills and expertise to get the job done right the first time.
At STAR Appliance Repair, we pride ourselves on providing our customers with fast and efficient service. We understand that your time is valuable, and we strive to ensure that our technicians arrive on time and start working immediately to get you back to your daily routine as quickly as possible.
Manufacturer produces consumer electronics for various needs, valued for high quality and relatively simple design. They recommend that their equipment be periodically checked at least once a year. The inspection consists of the following steps:
Check for any damage to the case. This manipulation will help to exclude the presence of external factors that have caused the malfunction.
Performing diagnostics. This is done using diagnostic equipment and special tools.
Replacement of components, including gaskets or seals.
System restoration.
Re-Calibrating.
These operations can extend the life of the equipment almost 2 times. Moreover, this will help to avoid the appearance of serious breakdowns. Sears appliance repair is performed in one visit, which can take several hours. Repairs include more extensive tasks such as restoring the integrity of the sealed system, recharging Freon, or replacing entire units.Here are just a few of the reasons why you should get in touch with us:
Technicians.Our service technicians regularly attend training courses and workshops to improve the quality of our services. In addition, when possible, we conduct training by engineers from electronics manufacturing companies, allowing us to more effectively repair and service technology and new models.
Warranties. All repairs are covered by an official warranty for 6 months.
The ability to repair any make or model of household appliance.
Fully transparent pricing. The cost of our work includes diagnosis, replacement of parts and final functional testing.
Only certified parts are selected when repairing Sears refrigerators or other appliances.
Sears appliance repair cost
By working with the nation's top parts and supplies suppliers, the cost of Sears washer repair or other appliances in Charlotte from our company is one of the most affordable. Today we do Sears dryer repair as well as:
Grills;
Washing Machines and Dryers;
Freezers;
range hoods and more.
You can order appliance maintenance and repair separately. The first time you come to us, you get a $20 discount on repairs. We also perform repairs of equipment for professional use.
Brands that we are repair