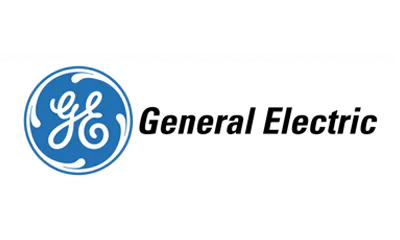 Kitchen and household appliances are quite simple to use, but require regular inspections to reduce the likelihood of breakdowns. Our company performs repairs and maintenance of commercial and household appliances. The main priority is the quality of diagnostics, which, together with the use of original spare parts, ensures excellent results and prolongs the life of the equipment. It's important to perform repairs at least once a year for normal functioning. If it is necessary to carry out General Electric repair, it is worth calling us and specifying a convenient day to visit the technician.
General Electric appliances repair near me
Our company performs professional maintenance of residential appliance, which will prolong the service life. The work is performed in 1 visit to the master, and during the call you should specify the model of the device so that the technician picked up the necessary parts before coming to the call. Standard equipment inspection consists of the following steps:
Visual inspection for possible physical defects. Examination of the casing and systems after a partial or complete inspection.
Diagnostics by means of electronics, which helps to determine the degree of wear on the units and, if available, to see the possible cause of future malfunctions.
Minor repairs, including replacement of components.
Functional debugging. At this stage, the specialist calibrates and tests the mechanical parts.
General Electric refrigerator repair is made with the use of certified components and devices which are recommended by the manufacturer. Thanks to this approach it is possible to repair the device in the maximum quality for the minimum time. Among our other strengths are:
Our masters. Specialists take specialized courses to improve their skills, advanced training courses, additional certifications. Moreover, they receive specialized training before they start working.
Warranty. We are confident in the quality of our service and that is why we provide a 6-month warranty on all repairs and spare parts.
We repair all GE appliances. We are ready to make General Electric oven repair, as well as other appliances for the kitchen.
Our service performs manipulations of repair, fix and routine maintenance. Prices for General Electric appliance repair service are clearly stated in the price list, which will allow the customer to get information about the cost of repair immediately.
General Electric appliance repair Charlotte NC
We perform General Electric dryer repair in Charlotte, as well as such appliances:
specialized appliances for HoReCa;
washing machines and dryers;
stoves and cooktops;
ovens and wall ovens;
ice machines, refrigerators and freezers;
walk-in refrigerators and freezers;
commercial and industrial refrigeration;
climate control technology.
There is a $20 discount on the first repair with us.
At STAR Appliance & Refrigerator Repair, we specialize in General Electric dishwasher repair. We have a team of experienced and certified technicians who can diagnose and repair a wide range of problems, including:
Dishwasher not filling with water
Dishwasher not draining
Dishwasher not washing dishes properly
Dishwasher leaking
Dishwasher making noise
We also offer a 100% satisfaction guarantee on all of our repairs. This means that you can be confident that your dishwasher will be repaired properly and that you will be satisfied with the results.
If your General Electric dishwasher is not working properly, please do not hesitate to contact STAR Appliance & Refrigerator Repair. We will be happy to help you get your dishwasher back in working order as quickly as possible.
Brands that we are repair