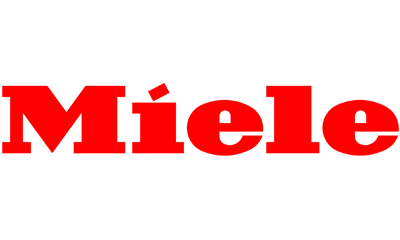 Miele is one of the world's leading manufacturers of household appliances with over 120 years of experience. From ovens to dishwashers to refrigerators, Miele is known for producing some of the most advanced and reliable appliances in the industry. However, even the most durable appliances may require repair and maintenance from time to time.
When it comes to fixing Miele home appliances, it's important to hire a qualified and trained repair technician.
Miele appliances are designed with precision and require a knowledgeable touch to resolve any issues that may arise. To ensure that your appliances are repaired quickly and correctly, STAR Appliance Repair employs only the most knowledgeable and experienced technicians. When it comes to Miele service, we are not afraid of a challenge! We are prepared to perform both complete diagnostics and repairs on any Miele appliance. If you need a Miele service repair, you can contact us by phone. You can also submit a request through our website.
Miele appliances repair near me
Our company provides service for household appliances of various makes, regardless of their price or manufacturer's prestige. Our team of technicians receive regular on-line and in-person trainings to better understand the design and features of each appliance. This learning process allows us to provide high quality repairs in a short amount of time.
For preventive maintenance, we recommend that you have your appliances inspected at least once a year using our specialized tools and experts. Our maintenance service includes:
Inspection for defects
Diagnostic testing with specialized equipment
Partial disassembly of the appliance if necessary
Replacement of parts and controls
Adjustments and settings
All work can be completed in a single technician visit, which typically takes between 2-4 hours. Miele washing machine repair includes all of the above procedures plus system recovery, replacement of major components and subsequent test.
When you need a Miele refrigerator, freezer or other major appliance fixed, you can rely on us because of:
A 6-month warranty on repairs and parts.
Complete upfront pricing, with no hidden costs not listed on the official price list.
Technicians who are highly experienced. Every member of our crew receives basic and advanced training from factory engineers who manufacture home appliances.
We are also prepared to repair and service commercial kitchen equipment, laundry equipment and hotel equipment in Charlotte. We also offer separate repair and tune-up services.
Miele appliance repair Charlotte NC
Miele cooktop repair can be carried out in one visit, please specify the appliance model when booking an appointment. We offer Miele oven repair near me, as well as repairs for other appliances including
Cooktops;
Range Hoods;
Dryers and Washing Machines;
Built-in appliances.
We are pleased to offer a $20 discount on repairs for first time customers to our company.
Brands that we are repair