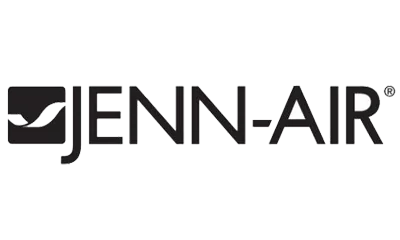 JennAir is an American luxury appliance brand founded in 1949. The company was founded by Louis J. Jenn and initially manufactured and distributed high-end home grills and outdoor kitchens. Jenn Air is a leading manufacturer of premium home appliances, offering a wide range of products including refrigerators, ovens, cooktops, dishwashers and more. To keep the brand's appliances in good working order, Jenn Air recommends routine maintenance to minimize the appearance of operating problems. The company has earned its reputation by creating innovative, high-quality products that meet the needs of today's demanding chefs and homeowners. The company's products are designed with both functionality and style in mind. This makes them not only practical, but also an attractive addition to any kitchen. To request Jenn Air repair service near me, you can call us and give us the basic information about the appliances.
JennAir appliances repair near me
Our technicians are ready to come to any location in South Charlotte and the surrounding suburbs upon request to perform the diagnosis and subsequent repair or service. And in 90% of the cases, because the major parts are available in the technician's trucks, it is possible to repair any appliance in just 1 visit.
We offer a wide range of services, among which maintenance stands out. By performing maintenance, you will extend the life of your equipment for several years. Moreover, timely diagnosis reduces the probability of serious problems with the equipment.
The standard performance check includes the following steps
Visual diagnostics and diagnostics using specialized equipment – worn or damaged units are identified.
Repairs. Often replaces the parts that are used the most during operation.
Adjustments and Setups. Testing of equipment after repair or service.
JennAir refrigerator repair or other devices consist of the above mentioned steps, in addition to that our technicians perform sealed system repairs, freon recharge and compressor replacement. Jenn Air repair services from our company are worth ordering because:
Professional specialists, trained in specialized courses and trainings, which helps to carry out quality repair work.
Prices. The cost of services is one of the most affordable in the region, and all the basic prices are listed in the appliance repair industry price guide.
Warranty for 6 months. The warranty covers parts and labor.
JennAir Cooktop repair or other devices use only certified components recommended by the manufacturer. Installation and fixing can be ordered separately.
JennAir appliance repair Charlotte NC
Our company service provides JennAir oven repair as well as other kitchen appliance repair including:
Refrigerators and freezers;
Ovens;
Gas, electric and induction cooktops;
Ventilation systems;
Dishwashers.
After diagnosing and identifying the problem, the technician will provide the customer with all information regarding the failure. Replacement of parts or service work will only be carried out with the customer's consent. If it is necessary to order replacement parts, a deposit will be required.
Brands that we are repair