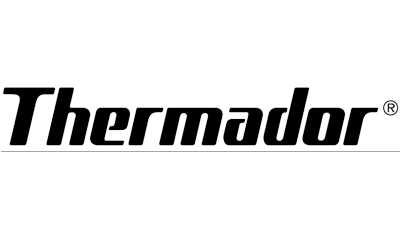 When it comes to high-end residential appliances, Thermador is a brand that stands out for its commitment to quality and innovation. However, even the best appliances can experience problems from time to time, and that's where STAR Appliance Repair comes in. Whether you're dealing with a malfunctioning fridge, freezer, or any other Thermador appliance, getting it repaired quickly and effectively is crucial. Among the advantages of the brand are the high quality of the products and the availability of many lines of equipment for professional and home kitchens. You can order Thermador service repair by phone or via our website form.
Thermador appliances repair near me
Equipment should be serviced at least once a year. This is necessary to reduce the likelihood of future breakdowns and to improve the performance of the appliance. Maintenance includes:
Diagnosis, which involves a series of manipulations, including inspection, checking with special tools, sometimes partial or complete disassembly of the appliance.
Replacement of parts.
Testing the appliance after repair.
Thermador repair Charlotte NC is carried out in 1 visit, which takes a maximum of 5-6 hours.
The main components and parts are available from our technicians, while making a request we recommend to give the model of the appliance. We perform and:
Fix. Correct installation of the equipment a sure guarantee that the manufacturer's warranty will be met.
Adjustment. This service is especially important when it comes to adjusting complex appliances such as built-in ovens or refrigerators.
We are the right company to call for:
Thermador Cooktop Repair Charlotte NC, which requires special tools to perform repair and installation work.
Our service is guaranteed for a period of 6 months from the time of the work.
Affordable prices.
Technicians who have been specially trained.
The ability to repair any type of device of any brand. Same-day service (if we have a slot available).
Fast appointment booking by phone.
The cost includes diagnostic services, spare parts, and the price of control units and replacement parts.
Thermador appliance repair Charlotte NC
When a technician arrives at your home for Thermador appliance repair, they'll begin by diagnosing the problem. He'll then provide you with a detailed explanation of the issue and recommend the best course of action. Depending on the problem, the repair may involve replacing parts, cleaning components, or making adjustments to the appliance. If replacement parts are needed, the technician will let you know and provide you with an estimate of the cost.
Thermador appliance repair near me by our service center is performed according to the instructions provided by the manufacturer. We perform appliance repair in Charlotte on the following types of appliances:
Refrigerators and other cooling appliances;
Freezers and chest freezers;
Ovens, stoves and cooktops;
Air conditioners, and so on.
The first time you call for Thermador refrigerator repair near me, you will receive a $20 discount.
Brands that we are repair