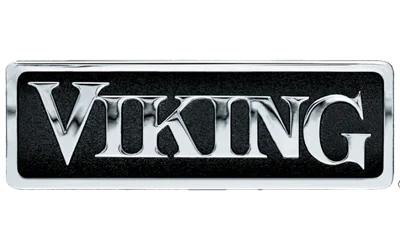 Viking offers a wide selection of luxury appliances, including refrigerators, stoves, ovens, dishwashers and wine coolers. While Viking appliances are built to last, they can still experience technical problems or damage, especially with age or heavy use.
When Viking appliances break down or require service, it's important to find a repair company that focuses on Viking appliances. Our technicians are trained in Viking appliance repair and can diagnose and resolve the problem promptly and accurately, ensuring that you get the most out of your appliance.
The company's products are considered some of the most reliable, and even these appliances require regular maintenance of systems and components. We perform maintenance and repairs on Viking ovens and other household appliances. Simply contact us by phone or visit the website to arrange service.
Viking appliances repair near me
Maintenance will significantly extend the life of the appliance. It will also maintain performance and safety at a high level. An annual inspection is required for gas appliances such as cooktops and stoves. As well as the sealed systems of your built-in refrigerators. The standard routine inspection includes the following operations:
Inspection of the cabinet and partial disassembly.
Testing with special tools.
Replacement of components, seals or Freon charge.
Adjustment.
There is also the possibility of installation of the new equipment in the place where it will be permanently in use.
The repair of Viking refrigerators is carried out in a similar way, repairing individual units if possible. Viking repair services from our company are worth choosing because of:
Expert Technicians
Our team of technicians is highly trained and experienced in repairing Viking appliances. We have the knowledge and skills necessary to diagnose and repair any issue with your Viking appliances. Whether it's a faulty oven or a malfunctioning refrigerator, we have the expertise to get the job done right.
At our company, we understand that time is of the essence when it comes to appliance repairs. That's why we offer same-day service to ensure that your appliances are up and running as quickly as possible. Our technicians will arrive promptly and equipped with the necessary tools and parts to complete the repair on the spot.
Quality Parts
We only use high-quality, genuine Viking parts to ensure that your appliances are restored to their original condition. Our commitment to quality parts ensures that your appliances will operate efficiently and effectively for years to come.
Competitive Pricing
We understand that appliance repairs can be expensive, which is why we offer competitive pricing for our services. Our team will provide you with a detailed estimate before beginning any repairs, so you know exactly what to expect in terms of cost.
The price includes only diagnosis, work and cost of parts. All our services and components are covered by a 6-month warranty. There is also a discount for all new customers.
Viking appliance repair Charlotte NC
A Viking appliance repair near me in Charlotte is done in one day, and you can schedule a visit in advance. Some repairs may be done the same day, but only if a repair technicians are available. Our Viking repair service near me is ready to repair:
Built-in home refrigerators and large restaurant walk-in coolers or freezers;
Ventilation equipment;
Cooking appliances and more.
Essential parts are available in the technician's truck. It is highly suggested to specify the type and model of the equipment when calling for service. This will allow the operator to properly coordinate the professionals.
If you're proud to own Viking appliances, you want to make sure they continue to work well and for a long time. By hiring a qualified Viking appliance repair company, you can ensure that your equipment receives the maintenance and care it needs to perform at its best.
When you need Viking oven repair, Viking fridge repair or Viking wine cooler repair, you should be looking for a company that specializes in Viking appliances and has a track record of satisfied homeowners. By choosing our service, you can enjoy your Viking appliances for years to come.
Brands that we are repair