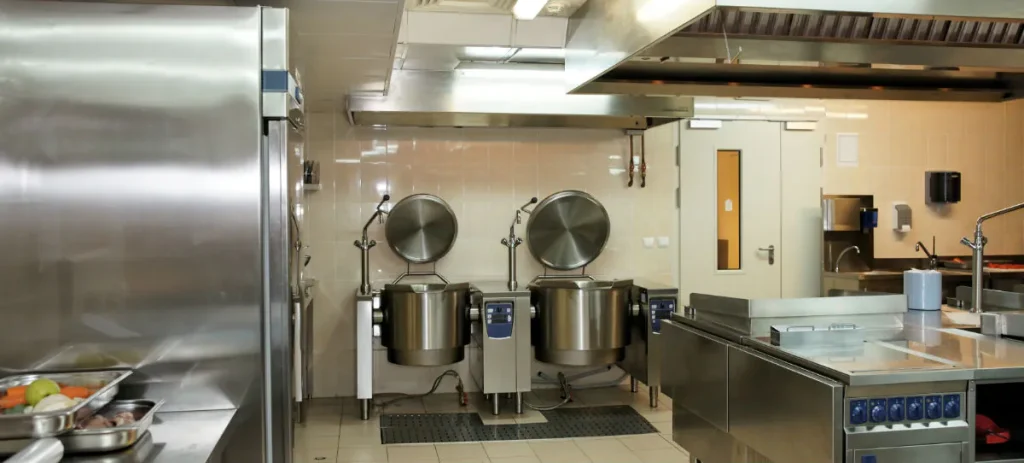 Having reliable commercial appliances is essential to keeping your business running. You need fast, reliable repair service to get your commercial equipment back up and running when it breaks down. That's where STAR Appliance Repair comes in.
Any appliance will wear out fairly quickly with daily use, and if it is not used, it will begin to rust and deteriorate. Commercial appliances are used not just every day, but hundreds of times a day, causing rapid wear and tear. Routine maintenance and repairs should be performed to keep such appliances in good condition. If you are looking for "appliance repair near me", you should call us and we will be at the specified address, ready to save your equipment. It is important to specify the type and model of your appliance when you call us. This will help us select the right parts.
Сommercial appliance repair
Commercial refrigerator repair service near me is especially relevant for large restaurants, cafes, hotels, motels and so on. Today, our service company offers a number of such services in addition to repair commercial refrigerators and other equipment:
Installation – Proper installation can affect the manufacturer's warranty on the equipment, as well as its safety and efficiency. Which means less fixes.
Adjustment and testing of appliance operation. Commercial appliance electronics problems and fine-tuning the operation of mechanical parts often require service.
Commercial appliance maintenance is performed twice a year, with door seals on all refrigeration and freezer equipment requiring more frequent attention. Repair of commercial kitchen equipment consists of a single visit by our team and takes up to several hours of your time. Diagnostic work is performed according to the service manuals provided by the equipment manufacturers, which increases the quality and reduces the chance of mistakes in the performance of the work.
The first step involves testing and diagnostics using specialized tools or other equipment. Less advanced models are tested for wear and tear on mechanical parts and a power consumption test on compressors, which can tell the technician the level of refrigerant or even wear and tear on the system.
The second step is to replace the failed parts and service them. This approach can significantly extend the life of the equipment every time.
Commercial appliance repair near me
All the above manipulations will allow you to extend its life 2-3 times. This can be particularly useful for very expensive appliances that cost thousands or even tens of thousands of dollars.
Our main advantages are:
Fast service calls. Our team is ready to come on the specific day that works best for you, or the same day when the request has been made and the repair is urgent.
Repair of all major appliances for kitchens, laundries, hotels and restaurants.
Repair of walk-in refrigerators and freezers.
Repair of refrigeration equipment.
Trained technicians. Intensive practical and theoretical training courses are given to our specialists.
We work all over Charlotte and the southern suburbs.
All repairs and parts are warranted for 6 months.
Сommercial appliance repair Charlotte NC
If you're a business owner in the Charlotte, NC or surrounding area looking for commercial appliance repair services near you, look no further than STAR Appliance Repair. We offer fast and reliable repair services, and our technicians are available for same day appointments. We work quickly to get your appliances back in working order because we understand that downtime can be costly to your business.
Brands that we are repair