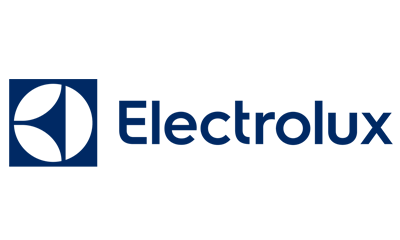 As a global leader in home appliance manufacturing, Electrolux AB boasts a rich heritage rooted in Stockholm. Ranked as the second largest appliance maker in the world by unit sales, company stands behind its commitment to quality and innovation.
The company's portfolio of premium brands, including AEG, Electrolux, Electrolux Grand Cuisine, Electrolux ICON, Electrolux Professional, Eureka, Frigidaire, Molteni, Tappan, Westinghouse, and Zanussi, speaks to the company's unwavering commitment to excellence.
Every appliance fails, but it is up to the owner to decide how soon. To keep Swedish Electrolux appliances in good working order, it is necessary to carry out routine maintenance. Maintenance and repair Electrolux home appliances are ready to carry out the technicians of our service, to make an appointment just call us and pick a date and let us know the model of the appliance.
Electrolux appliances repair near me
The high reliability of the brand's equipment is due to the correct selection of spare parts and assembly cycles, with scheduled maintenance that can extend the life of the equipment up to 2 times during operation. For specialized equipment installed in professional kitchens, the frequency of diagnostics is once every 6 months. The following is done when servicing:
Systems and mechanisms are checked for durability. This is done with the help of special devices for measuring power loss and other measurements.
Visual inspection of units and casings to determine reliability.
Minor fixes, including replacement of small parts and calibration of individual units.
Repair of Electrolux dryers or other brand equipment is performed for 1 visit of masters, the service includes identification of the cause of failure, restoration of functionality, adjustment and repair. You should contact us for the following reasons:
The cost of the work is always kept at an affordable level for both residential and commercial customers.
Clear pricing. All prices for repairs and parts are listed in the price list, so customers can be sure that the price is industry approved.
Our technicians are proud to serve the residents of South Charlotte and its suburbs.
Specially trained technicians.
A 6-month warranty on our services and parts.
Our Electrolux repair service uses only authorized parts and professional equipment for repairs.
Electrolux appliance repair Charlotte, NC
Discover the limitless possibilities of Electrolux, where you'll find everything you need to elevate your home. And our specialists are ready to provide the greatest repair service for all your appliances from wall ovens to cooktops and rangetops, refrigerators in various styles (Single door, Column, Side-by-side and French door), ranges, dishwashers, wine and beverage centers, and laundry appliances (washers and dryers), Electrolux has everything you need to elevate your home and STAR Appliance Repair to keep everything running.
For the convenience of our customers, Electrolux refrigerator repair is performed only at the permanent location of the appliance at the customer's address.
If you need Electrolux refrigerator repair near you, you should call us. All work is performed in strict accordance with the manufacturer's instructions, which reduces repair time and improves its quality.
Brands that we are repair