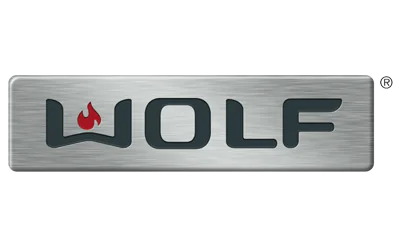 Wolf is a company dedicated to the production of quality home appliances. Wolf appliances are designed to look solid and provide maximum cooking comfort. The manufacturer's appliances are difficult to transport to any service due to their large size and heavy weight. Our company is ready to repair Wolf cooktops and other manufacturers' appliances at their place of installation without transportation. Call or leave a request online to order our services in Charlotte.
Wolf appliances repair near me
Maintenance, which should be performed at least once a year for all appliances and twice a year for gas appliances, can protect your Wolf appliances from failure. The purpose of maintenance is to improve the safety and efficiency of the appliance. Our technicians perform such manipulations during the inspection:
Testing the operation with diagnostic instruments and also by partial disassembly. This approach allows us to detect 99% of all the weaknesses of the equipment and gives us the opportunity to assess the degree of wear of the units and consumables.
Component replacement. Seals, small parts, ignition systems parts, gas pipes, reducers, etc. are replaced if faulty.
Adjustment. During the troubleshooting process, all of the appliance's systems are brought up to a single standard of operation.
Wolf gas range repair is performed in 1 visit of the master, in time it is about 1-4 hours.
Wolf appliance repair Charlotte NC
If it's important to find Wolf oven repair near me, you should contact us because:
An official warranty on all work and parts. We know we are doing the best job we can, so we offer a 6-month warranty on labor and parts.
Affordable repair costs. All repairs are priced according to the industry standard price list.
Masters who have undergone serious training both in special workshops and on courses and even in educational institutions. In addition, all our employees are constantly improving their knowledge in specialized practical training.
Our service also includes repair and adjustment of kitchen and home appliances.
The Wolf appliance repair service covers the following types of appliances
Refrigerators and freezers for residential and commercial use;
Built-in appliances;
Ventilation and air conditioning systems;
Ovens, cooktops, range hoods, grills and more.
Wolf refrigerator repair service can also include condenser and drain line service when it comes to leak problems. All new customers receive a $20 discount on their first repair.
Brands that we are repair