Freezer repair service is one of the main activities of our company. We perform a comprehensive service for residential and commercial freezers of all well-known brands and models with the arrival of our technician on site for diagnostics and repair work.
We provide repair of refrigeration equipment:
residential freezers,
commercial freezer repair,
merchandising freezers,
refrigerated display cases,
refrigerated prep tables,
bar refrigeration,
commercial ice equipment
and other.
Freezer repair cost
In every circumstance, the repear cost will be determined individually. It depends on the nature of the breakdown, the cost of new parts, and the complexity of the work. Whatever the situation is, freezer repair will be much cheaper than buying a new appliance.
To feel yourself calm and confident, put a list of "freezer refrigerator repair near me" services on your refrigerator, which can basically consist of one item #1 – STAR Appliance Repair. You won't need anything else when it comes to repairing your freezer.
Walk-in freezer repair
Unexpected costs of commercial freezer repairs as well as maintenance of other appliances can be frustrating, but a quick and cost-effective repair can save your walk-in freezer from costly repairs or even replacement in the future.
Let's take freezer door repair (gasket related problems) as an example. This seemingly uncomplicated type of repair requires, a fairly in-depth knowledge of the principles of refrigeration equipment. The decision on the necessary replacement can only be made by a qualified technician. The presence of ice inside the freezer, intensive compressor unit operation or increased temperature inside the freezer compartment can indicate much more serious problems. For example, refrigerant leakage or compressor failure (worst case).
5 common freezer problems:
Accumulation of frost and/or ice,
Inappropriate temperatures,
Old odors from spoiled food,
Unusual sounds,
Water leaks.
Like any appliance, your freezer needs maintenance and repair occasionally. Our company offers maintenance and repairs for commercial refrigerators, ensuring that your freezer will last longer. If you're having problems with your appliance, it's best to fix the problem as soon as possible. We have the most highly trained professionals for your search request: freezer refrigerator repair near me, and they can help get your machine functioning properly again. Call us at +1 (980) 224-0505 8AM-7PM from Mon. to Sat., or fill out our contact form to make an appointment.
Gallery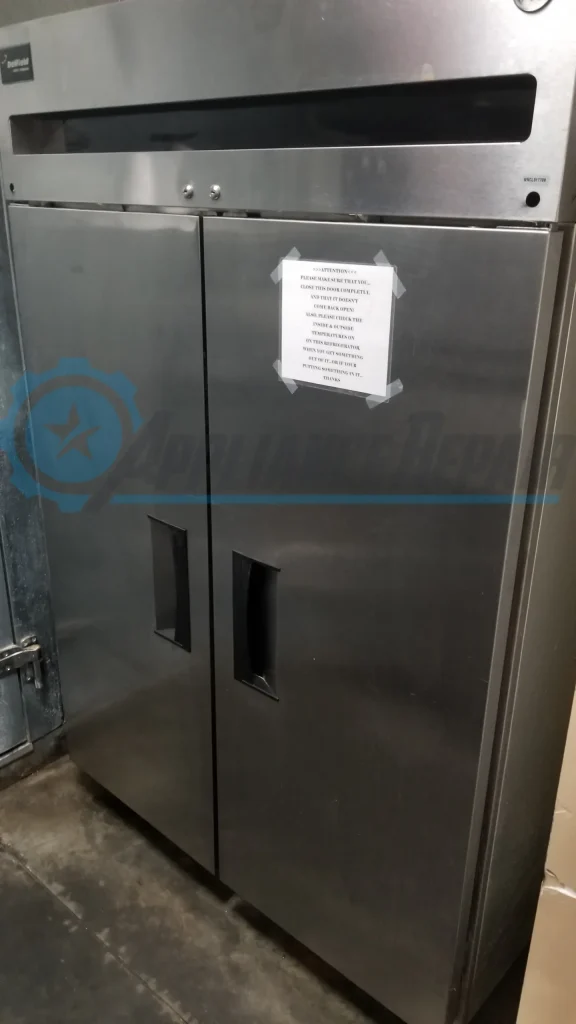 Brands that we are repair